About Jourdan
Jourdan Saunders, MS, CCC-SLP, has been a Speech Language Pathologist (SLP) for over 11 years. She has worked across 7 different industries over the years ranging from hospitality to funeral home industry. Currently she is the CEO of The Resource Key.
Jourdan enjoys spending time with family. She has a strong work ethic and is always looking for personalized ways to help her clients succeed. She has Aphantasia and was a former competitive gymnast. Jourdan is a problem solver, innovator, and a good listener. She has a personal touch that makes her clients feel like family.

Programs Built: Inclusive and Accessible Gymnastics, Inclusive and Accessible Reading Literacy, Inclusive and Accessible Marketing, Inclusive and Accessible Metaverse.

Published Books: Our Reading Literacy Kitchen: Fresh Approaches to Target Reading Literacy Skills.

Areas of Expertise: Brand Building, Inclusive and Accessible Programs and Technology, Trailblazing Leadership, Speech and Language Therapy, Cross Collaboration for Diversity, Equity, Inclusion (DEI).

Awards and Accomplishments: LinkedIn Top Voices 2020: Equity in the Workplace, Creator of one of the first resource websites for students in Speech Language Pathology (SLP)-Futureslps.com), Owner of one of the largest and top engaging SLP resources groups on LinkedIn with over 20,000 members, Top 100 Speech Language Pathologists impacting the field. Currently: Member of Institute of Electrical and Electronics Engineers (IEEE) Planet Positive 2030, Equity Army, Zero Exclusion, Virgina Ambassador for My XXY Chromodiversity Foundation.

Previously: Executive board of Blossoms of Guyana,Writing team for Neurodiversity Giving Individuals Full Team Success (NDGiFTS) Report, Mentor to students from the Cultural and Linguistic Diversity Emphasis Program, The Department of Hearing and Speech Sciences (HESP) at the University of Maryland, College Park, Course Development Team for Clinical Fellowship.Org for Future Speech Language Pathologists.

Work Featured In: MarketWatch, Fast Company, USA Gymnastics, American Speech Language Hearing Association (ASHA), Association of University Centers on Disability, Pop Sugar, and Kennedy Center.
Advising Areas: Inclusive and Accessible Programs-Marketing, Digital Speech and Language Therapy, Gymnastics,International Reading Literacy, DEI, Technology.
Featured Article: How to include workers with disabilities in your DEI initiatives
Featured Speaking Engagement: Accessibility Policies & Practices for Inclusive Enterprise Metaverses - WebABLE.tv
Other Speaking Engagements

Daily Motto: Inclusion [action] our daily habits
More Information about Jourdan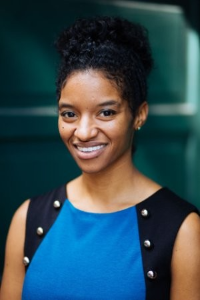 Schedule a Free Consult Call with Jourdan
Learn more about booking Jourdan for your upcoming speaking engagement.
Learn more about The Resource Key services.
Learn more about the process for booking Jourdan for commisioned projects.
Link to Schedule call